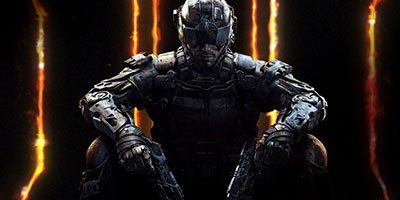 The latest Call of Duty game, Black Ops III, takes place in a dystopian future set in 2065. The game deploys players into a dark, twisted future where the line between humans and technology is blurred. Treyarch is developing black ops 3 / iii exclusively for the Xbox One, PS4, and PC. Last generation consoles will also be receiving the game, but by a different developer.

BO3 has three unique game modes: Campaign, Multiplayer, and Zombies that provide hours and hours of gameplay. Since the game takes place in the future most of the guns are futuristic variants of today's weaponry. There are no black ops iii weapons that are energy-based, like in Advanced Warfare. Most of the black ops iii perks have been carefully balanced and work well with the new weapons.

There will be a host of new scorestreaks available in the final version of the game, check out the current black ops iii killstreaks that are available. Black Ops III will also use a heavily modified version of the Black Ops II engine. This allows for bigger maps, as seen in the black ops iii multiplayer maps list. BO3 will be released on the PC, PS3, PS4, Xbox 360 and Xbox One on November 6, 2015.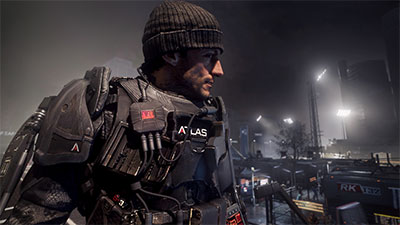 Call of Duty: Advanced Warfare is a new installment to the Call of Duty series that is being developed by Sledgehammer Games and published by Activision. By harnessing the power of next-gen platforms advanced warfare brings players into the future with exoskeletons that enhance player movement with boost jumps and unparalleled strength. COD: AW will be released on the Xbox 360, Xbox One, PlayStation 3, PS4, and PC early November.

The game takes place in 2054 where private military corporations are the largest military force in the world. The multiplayer is also set in 2054 where advanced warfare weapons are divided between standard ammunition and an all-new class of energy weaponry. Players are armed with all-new equipment, technology and advanced warfare perks that give unprecedented tactical freedom.

All COD: AW pre-orders get access to the "Advanced Arsenal" that comes with a custom bullet brass themed exoskeleton and the EM1 Quantum energy weapon.
Call of Duty: Ghosts, the tenth main installment in the Call of Duty series, is being developed by Infinity Ward and published by Activision. The Call of Duty: Ghosts Game will be released on 5th of November on Xbox 360, PS3, next-gen consoles and PC.

The multiplayer in Ghosts has been revamped thanks to the new next-gen engine. The Call of Duty: Ghosts Weapons have been created in HD quality and are as realistic as possible. At the same time features such as character customization, many new player movements such as sliding, leaning around corners have been added. Infinity Ward has also balanced the Call of Duty: Ghosts Perks and killstreaks by making them friendlier to new players - old perks like the Sleight Of Hand and SitRep are making a return.

The maps in Ghosts are dynamic, which allows random events to happen, like earthquakes and floods. Gamers who pre-order the game will receive an addition to their Call of Duty: Ghosts Maps list: "Free Fall", a dynamic map that takes place in a ruined skyscraper that continues to fall as the match progresses.
Call of Duty: Black Ops II is an upcoming first-person shooter developed by Treyarch and published by Activision. BO2 is set for release on November 13, 2012. Call of Duty: Black Ops II takes place in the 1980s for the first third of the game and in 2025 for the final 2/3.

Zombies mode will return for Black Ops II with its own campaign using the multiplayer engine. Multiplayer is also receiving a huge improvement since majority of the black ops II weapons have been balanced like never before. Strike Force missions allow the player to control a number of different war assets, such as unmanned aerial vehicles, jet fighters and robots. The perks system will be making the new black ops II perks more strategic, thus allowing players to customize their loadout to their needs.

Black Ops 2 will be released on Microsoft Windows, PlayStation 3, and Xbox 360.
Call of Duty: Modern Warfare 3 will be released on November 8th, 2011 on Xbox 360, PlayStation 3 and PC. It's being made by Infinity Ward, Sledgehammer Games and Raven Software as a joint effort to make the best Call of Duty game ever.

The game will see the return of Task Force 141 Captain John "Soap" MacTavish and former SAS Captain John Price, with Vladimir Makarov as the game's main antagonist. MW3's multiplayer will be done by Raven Software, which means that modern warfare 3 will have the best multiplayer experience to date. The modern warfare 3 perks system will have familiar perks returning from MW2, but most of the MW3 perks will be new and/or enhanced. The multiplayer experience will also have a lot of new weapons and attachments, and the modern warfare 3 weapons will be even more customizable than before.

Just like Modern Warfare 2, MW3 will be supported after release and will have increased security against cheaters on both Xbox 360 (XBOX Live) and PlayStation 3 (PSN).
The 2nd DLC, Resurgence Pack, will be out on 3rd of June and will be an Xbox 360 exclusive for now, just like the Stimulus Package. It will be available on the PS3 and PC on 7th July, 2010.

The Resurgence Pack will cost Modern Warfare 2 fans 15 USD (same as its predecessor) and will include five maps, of which three are new ones and the rest Call of Duty 4 remakes.
Carnival: abandoned carnival area with a Ferris wheel, fun house and other attractions.
Trailer Park: full of tight corridors.
Fuel: based in and around an oil refinery which is ideal for snipers.
Vacant (COD4 remake): wide open Russian office complex.
Strike (COD4 remake): urban town surrounded by hotels.
Modern Warfare 3 (MW3) is expected to have at least three map packs, check out the Modern Warfare 3 multiplayer maps. If the DLC isn't your thing, prepare for Call of Duty 7: Black Ops which will be out on 9th of November, 2010.
The next Call of Duty game, which is being made by Treyarch, has been revealed. The game is called Black Ops, in which you are an elite soldier with orders to get the job done under any circumstances. Press Release

Prepare for the follow-up to the biggest entertainment launch in history: on November 9th Call of Duty 7 will introduce fans to the elite world of Black Ops. Sledgehammer Games is brinning all-new scorestreaks to the COD: AW multiplayer action with various advanced warfare killstreaks and highly specialized drones. Activision Publishing, Inc. and award-winning developer Treyarch will take players behind enemy lines in an entirely new chapter in the groundbreaking and record-setting, No. 1 first-person action series of all-time.

"We can't wait for our community to experience Call of Duty 7: Black Ops," said Mark Lamia (Treyarch). "We have focused our entire studio on this game, with dedicated multiplayer, single-player and co-op teams creating the most intense, gripping and riveting experience possible for our fans on all fronts." Black Ops will have an amazing single-player story that will see you fight across the globe in locations such as Cuba, Vietnam and the Arctic. PC gamers will also be pleased since COD7 will have dedicated servers, unlike Modern Warfare 2. Many of the old weapons from Call of Duty 4 and MW2 are returning in Black Ops as advanced weaponry. Perks will also be making a return in Black Ops. The new Create-A-Class 2.0 will allow for more customization than ever, plus your outfit is changed based on your current perk selection.

Call of Duty 7: Black Ops will be released on 9th of November, 2010 and will be available on Xbox 360, PlayStation 3, PC and Nintendo Wii.
The Stimulus Package is now available for all three formats: Xbox 360 (Xbox LIVE), PlayStation 3 (PSN) and PC (Steam). The DLC was an Xbox 360 exclusive for 30 days, but during that time Infinity Ward's first map pack had over 1 million downloads within 24 hours of its release. Within a week the DLC was downloaded over 2,5 million times!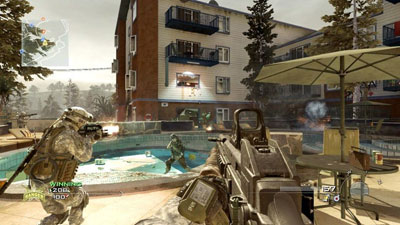 The Stimulus Package consists of five multiplayer maps - three totally new ones and two brought back from Call of Duty 4. It's likely that some remakes might end up in the advanced warfare multiplayer maps list sometime in 2015.
Bailout: three-storey apartment complex with no place to camp, as every point has its own flank weakness. The map throws players into close quarters conflicts with advanced warfare in every corner!
Storm: abandoned warehouse district which is surrounded by messy, industrial loading bays and driveways - there are hundreds of places to hide!
Salvage: frozen junkyard which keep players on the move due to its compact size.
Crash (COD4 remake): war-torn urban environment with a few great sniping spots for ghosts.
Overgrown (COD4 remake): rural map with large outside areas, which makes it great for snipers in ghillie suits.
If you play Modern Warfare 2 regularly the Stimulus Package is totally worth the price, as the maps offer quite a bit of variety. Ghosts, the latest COD game, features Call of Duty: Ghosts Killstreaks from MW2 and has a few remakes in store for long time fans.
Call of Duty: Modern Warfare 2's launch was a huge success, the game generated $550 million during its first five days on the market. MW2 actually broke Harry Potter and the Half-Blood Prince's five-day global box-office record of $394 million. It's expected that MW3, which should be out 2011, will do even better than Modern Warfare 2.

Modern Warfare 2 also dominated last week's game charts in the United Kingdom, with the Xbox 360 version selling over 1 million copies. The NPD sales figures for the United States should be available in a couple of weeks.

Despite the boycott, the PC versions first-week sales topped COD4 and COD5: World at War. Robert Bowling - "The PC version of Modern Warfare 2 has actually outsold the PC version of Call of Duty 4: Modern Warfare in it's first week.

Essentially, all this percentage proves is that the Xbox 360 and PlayStation 3 versions sold great, not that the PC version sold poorly, because that's actually not the case. The PC version has done tremendous in it's first week, better than our previous game." On a side note, Modern Warfare 2 had over 2 million concurrent users on Xbox Live last Wednesday, which overtook Call of Duty 4 and Halo 3 with ease. Over 5 million hours of multiplayer matches were played through Xbox Live on that day. Sony has not revealed how many PS3 users are playing the game over the PlayStation Network.

Hidden Game Modes
Modern Warfare 2's developer console has been hacked, thus allowing modders to access many of the games hidden 'features'. There are some code references to MW3. It also seems that MW2 has 4 hidden game modes that didn't make it in time for the games release, but should be available in COD: Ghosts. Arena - Round based capture the flag, with one flag in the middle of the map.

Global Thermonuclear War - There is a nuke in the middle of the map, and both teams have to get to it and set it off.

OneFlag - Just like capture the flag, but one team defends the flag and the other tries to capture it.

VIP - One team tries to get the VIP to the extraction zone, while the other team tries to kill the VIP.

It's unknown if these game modes will be available later as DLCs for the Xbox 360 and PS3 users.
The BO2 multiplayer maps have been updated with general layouts and previews of each map. Callsigns are now also available with 41 country flags, 254 emblems, and 123 title images.

New Multiplayer Game Modes Available
With the recent game update, there are now 3 new game modes available:

Team Deathmatch Express (Just like TDM, but with a shorter time between matches)
3rd Person Team Tactical
Mosh Pit (Mixture of different game modes, like in Advanced Warfare)