Call of Duty: Advanced Warfare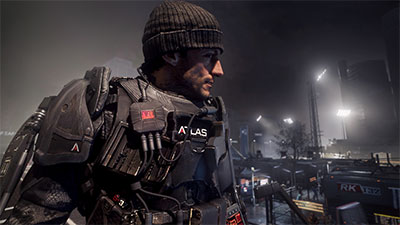 Call of Duty: Advanced Warfare is a new installment to the Call of Duty series that is being developed by Sledgehammer Games and published by Activision. By harnessing the power of next-gen platforms advanced warfare brings players into the future with exoskeletons that enhance player movement with boost jumps and unparalleled strength. COD: AW will be released on the Xbox 360, Xbox One, PlayStation 3, PS4, and PC early November.

The game takes place in 2054 where private military corporations are the largest military force in the world. The multiplayer is also set in 2054 where advanced warfare weapons are divided between standard ammunition and an all-new class of energy weaponry. Players are armed with all-new equipment, technology and advanced warfare perks that give unprecedented tactical freedom.

All COD: AW pre-orders get access to the "Advanced Arsenal" that comes with a custom bullet brass themed exoskeleton and the EM1 Quantum energy weapon.