Call of Duty: Black Ops III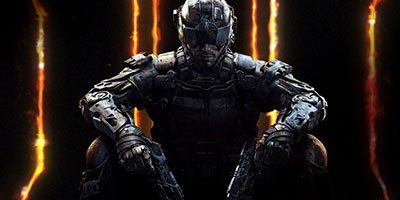 The latest Call of Duty game, Black Ops III, takes place in a dystopian future set in 2065. The game deploys players into a dark, twisted future where the line between humans and technology is blurred. Treyarch is developing black ops 3 / iii exclusively for the Xbox One, PS4, and PC. Last generation consoles will also be receiving the game, but by a different developer.

BO3 has three unique game modes: Campaign, Multiplayer, and Zombies that provide hours and hours of gameplay. Since the game takes place in the future most of the guns are futuristic variants of today's weaponry. There are no black ops iii weapons that are energy-based, like in Advanced Warfare. Most of the black ops iii perks have been carefully balanced and work well with the new weapons.

There will be a host of new scorestreaks available in the final version of the game, check out the current black ops iii killstreaks that are available. Black Ops III will also use a heavily modified version of the Black Ops II engine. This allows for bigger maps, as seen in the black ops iii multiplayer maps list. BO3 will be released on the PC, PS3, PS4, Xbox 360 and Xbox One on November 6, 2015.